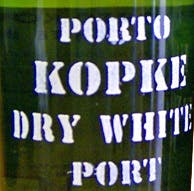 Kopke Dry White Port
A wine from Douro, Portugal.
Rivals the best Fino Sherry as an aperitif or even dry dessert port but with long shelf life. Drinks…
Two Rivers Winery Port 375ml
A wine from Colorado.
This luscious dessert wine offers exotic aromas of black currant, violet, licorice, and spiced coria…
Guy Drew Port 500ml
A wine from Colorado.
This fortified wine was made from Cabernet Sauvignon and a little Merlot. It is medium bodied with a…