Refine Your Results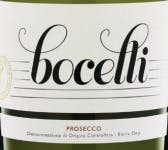 Bocelli Prosecco 187ml
A Prosecco from Prosecco di Conegliano-Valdobbiadene, Veneto, Italy.
Made from the Prosecco grape that is indigenous to the Veneto region, this sparkling wine has subtle…
Failla Sonoma Coast Chardonnay
A Chardonnay from Sonoma Coast, Sonoma County, California.
In our ongoing quest for purity of expression we continue to shift toward more neutral élevage for t…
Berger Gruner Veltliner 1L
A Grüner Veltliner from Kremstal, Niederösterreich, Austria.
Super-pretty aromas lead into a perfect edition of this, the best of all the GV-Liters in this year…