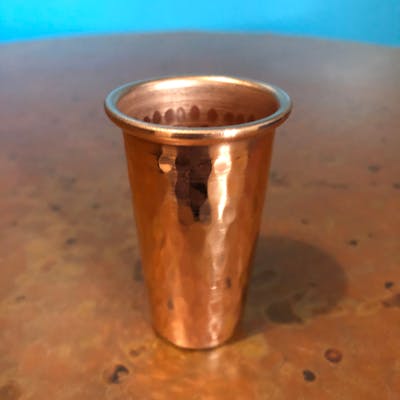 SKU: 21648
LunAzul Gallery COPPER SHOT GLASS 1.5OZ
---
---
1.5oz Pure Hammered Copper Shot Glass.
Each measures 2 3/4" tall by 1 1/2" wide.
Hand-hammered at Lunazul Gallery here in Colorado. Each is 100% pure copper, not lined with tin. Each is made from a solid disk of copper without seams.

As a metal, copper will tarnish naturally over time. This can be prevented through proper copper cleaning. Use half a lime or lemon, sprinkle salt on it, rub it over the copper to shine, then rinse with water and hand dry with a towel.

As each is handmade, slight variations may exist.
Need we say...NOT for microwave use?