Plouzeau Chinon Rive Gauche Les Lisons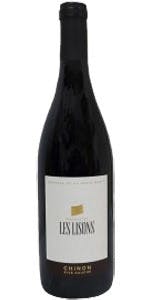 Here's a Chinon that combines perfectly freshness and the frame of a great wine. Harvested by hand, vinified with great care, it reproduces well the clay and limestone soil.
This is a vintage item, but we do not track the vintage in inventory. The information shown describes a recent vintage of this item, but may not describe the vintage you will receive. If you require a specific vintage of this item, please contact us to inquire about availability.