Paul Prieur Sancerre La Croix du Perthuis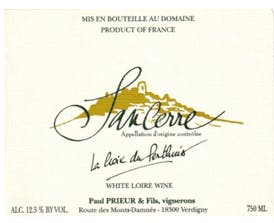 The inviting bouquet of flowers and fresh fruit leads to a medium bodied wine that is very versatile with foods. It complements grilled fish and chicken dishes, cold trout, salmon and seafood, soft shell crabs and pasta primavera.
This is a vintage item, but we do not track the vintage in inventory. The information shown describes a recent vintage of this item, but may not describe the vintage you will receive. If you require a specific vintage of this item, please contact us to inquire about availability.