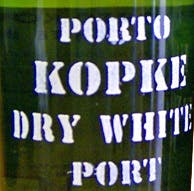 Kopke Dry White Port
A wine from Douro, Portugal.
Rivals the best Fino Sherry as an aperitif or even dry dessert port but with long shelf life. Drinks…
La Cappuccina Madégo
A Cabernet Sauvignon from Veneto, Italy.
Colour: An intense ruby red with purple highlights. Nose: Hints of oak that are very well integrated…
Antonio Sanguineti Nessun Dorma
A Merlot from Tuscany, Italy.
"Nessun Dorma" is the favorite aria of "il Maestro" Antonio Sanguineti, and this wine is one of our…